
HomeSmart Elite Group
We are here 24/7 to assist you with your home buying and selling needs from start to finish.
Team Leader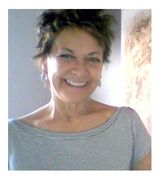 Jaci Jensen
Realtor|License ID: 521649000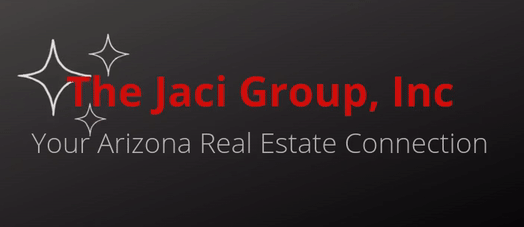 HomeSmart Elite Group
Office Location:
17215 N 72nd Ave B-115 Glendale, AZ 85308
Born in Seattle, raised in Hawaii, Texas and California has allowed her to live & experience different cultures. And, proudly growing up with a dedicated Marine Gunnery SGT Father helped her build up many strenghts. Today she loves living in Phoenix with her husband who trains race horses. She also enjoys meeting new people, traveling, golfing, gourmet cooking, home decor and working as a Realtor.

Planning to move in or around the Valley areas of Phoenix? If so, consult with Jaci Jensen first! With her 28+ years of real estate experience & life time of working in the customer service industry is a big plus for you! Also, Jaci is dedicated to manage the many intricate details involved in the confusing and often complicated real estate process. Her strong negotiation skills and industry knowledge coupled with superior quality service has rewarded her with a high repeat and referral business rate. Her clients have appreciated her never ending patience, kindness, concerns and how she always has their best interests at heart first.

Always thinking ahead of the curve, Jaci offers her clients the conveniences of being available, cost-saving products and services to simplify the home buying and selling process. Further, Jaci is constantly on top of the never ending changes to the housing market in the Valley. Because of her participation in continuous training, market awareness, networking, seminars and class attendances she's able to help her clients succeed with their biggest investment.

Often after the close her client's experience they feel the need to acquire their real estate license. NOW, that says a lot about Jaci.
Areas of Expertise

Buyer Services
We're here to help you find the home of your dreams. With a team of experts guiding you every step of the way, our extensive knowledge and experience will ensure you have the best home buying experience possible.

Seller Services
We take the stress out of selling your home by providing a seamless experience from start to finish. Our team will put you in the best position to market your home and sell it for the highest possible price.
Reviews
Sandie Burwell – Buyer - Retired Realtor New Home Sales

Nicole Nixon – Buyer/Seller - Glendale

Michael Smith – Buyer - North Phoenix

Cherece Griswold – Buyer - Cave Creek

Phyllis Johnston – Buyer - North Phoenix

Jack Nevins – Seller Phoenix

Cindy Besta – Buyer - Glendale

Andi Ravenscroft – Buyer - Gilbert

Moses Igono – Buyer - Phoenix

Sherry H – Buyer/Seller Letter – Phoenix

Pete & Marilyn Bologna - Phoenix

Paty & Rudy Crinic – Canadians - Active Adult Community

Jay & Wendy Sellers – Buyer & Seller - Phoenix
Jaci Jensen
Please let me know how I can help you.